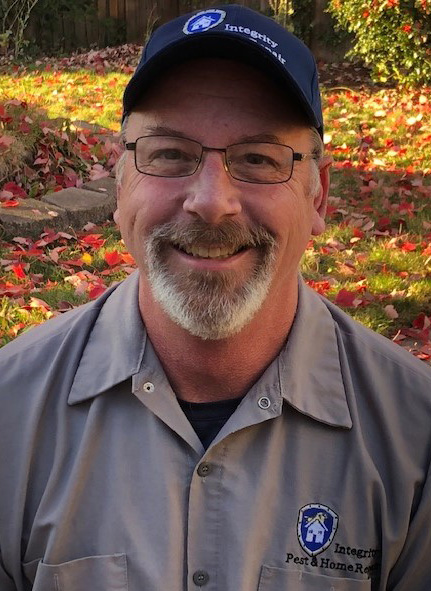 I am Randy Baldwin and have been in this industry for 25 years. I quit my job working for the largest pest control company in the country and moved to Southern Oregon with my family.
Integrity Pest is based on the belief that my customers' needs are of the utmost importance and I am committed to meeting those needs. As a result, repeat customers and referrals make up a high percentage of my business. I welcome the opportunity to earn your trust and deliver you the best service in the industry.
State License number: AG-L1018497 CPO
Evan is a newcomer to the world of pest control. He is an avid paintball player. He travels to other states to play in competitive paintball tournaments. He also enjoys working on cars and playing video games in his spare time. I think that Evan has a bright future and we are pleased to have him join the Integrity Team.